Like Many restaurants bars, and food companies, PancakeEvents creates 'colourful' crepes for Pride month in London. You can fill your crepes with sweet and savoury toppings and go for rainbow colours based crepe.All these Pride-themed items look both festive and delicious! In addition to this, We offer %25 off for all catering services booked this month by LGBTQIA+ community.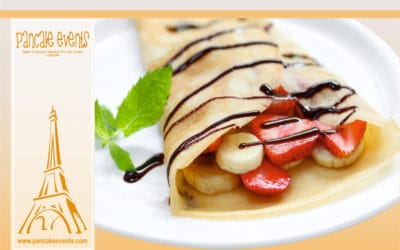 We cater prepared to order meals, crepes / pancakes. Covid-19, distanced catering for events, parties, weddings in London. We are catering the best French food for those special moments when everyone comes together to talk, laugh, eat and drink. Due to current lock-down, we can serve our regular pancakes both on sharing platters and individual plates or bags with our Every Crepe Is Prepared to Order Policy (EC-POP) in your venue.
Bring Some Extra Magic with Our Christmas Catering Services When it comes organising a Christmas party for your business, you are always going want to have the very best. After all, your employees will have worked hard all year...