Bring Some Extra Magic with Our Christmas Catering Services
When it comes organising a Christmas party for your business, you are always going want to have the very best. After all, your employees will have worked hard all year round and deserve something special.
If you really want to show your staff how much you value them and let them know that you appreciate their hard work throughout the year, then you are going to want to book in our amazing Pancake Events catering service.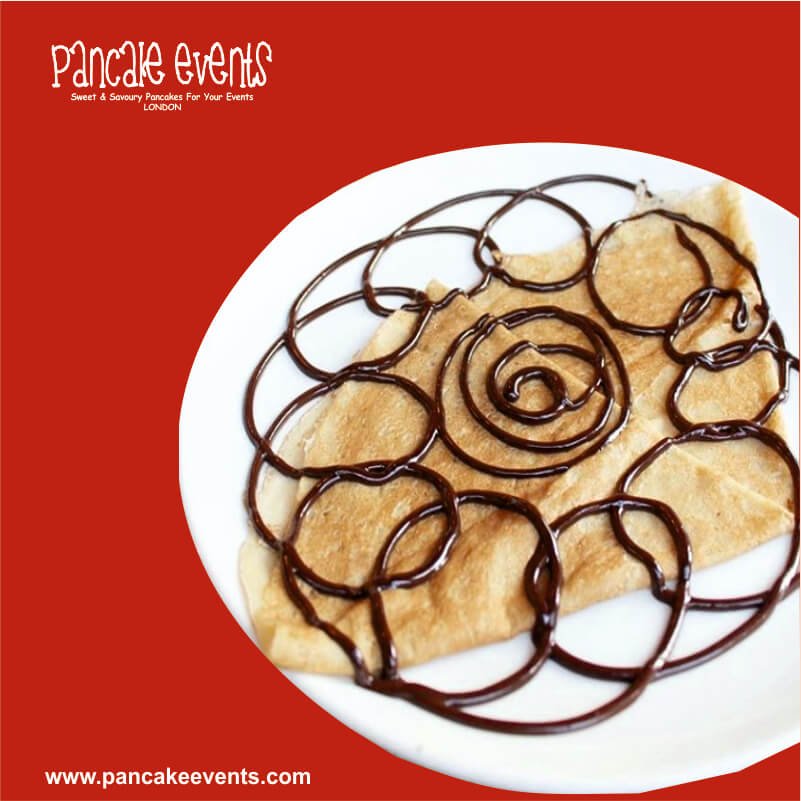 So, what makes us different?
Now, we know what you are thinking, what makes us any different to the other catering companies out there? Well, aside from the fact that we provide delicious pancakes to those who decide to use our services, we also pride ourselves on being an all-round entertainment package too.
This is all thanks to our fully functioning crepe bar; which will be brought to your venue of choice and set up for you. Our bar is designed to allow your guests to not only sample some amazing dishes, but also to feel that they have played a part in creating their food too.
Our catering service is more than just a chance to enjoy delicious food, it is a chance to make your guests smile. It is a way to keep them entertained and it is a way to make sure that they have the best time ever. Isn't that what is really important for a Christmas event?
You would be crackers not to book us!
As you can see, we really are the best idea for those who are planning a Christmas event and want to make sure that every single guest is impressed. Don't make your guests sit down to the same old turkey, cranberry and sprout combo that everyone is used to at the Christmas events. Instead, offer them something different. Something that they might not be expecting.
Beautiful pancakes cooked by experienced and passionate chefs only ever using the freshest, the tastiest, the most delicious ingredients out there.
Your guests can put together crepes of their choice, they can choose the flavours, the ingredients that are used in their creation. Then our team will go ahead and make it for them.
If this wasn't enough, then even our sauces are made to the highest standard possible. After all, when we have taken the time to create crepes that are so delicious, that are so fresh. Why would we want to ruin them with stale old sauce?
Planning a corporate Christmas event and want to sprinkle some extra sparkle on the whole party? If you do then you are going to want to check out our pancake catering services and book us for your Christmas event!
Delicious homemade crêpes and galettes. (unlimited) – made fresh for 2 hours in front of your guests
Make your own fresh crepe with multiple options (unlimited sweet & savoury toppings)
Two friendly and professional chefs in uniforms are highly accomplished to impress your guests.
Disposable cones, plates, cutlery& napkins
We design custom menus, crêpe station (machines, tables, table cloths…) for your guests.
Every bite of live catering in remembered.
Extra additional services can be managed. (Kindly inform us in advance!)
((((((((( ONLY £299 ))))))))) ((((((((( ONLY £299 ))))))))) ((((((((( ONLY £299 )))))))))
We all have different choices but when it comes to our private catering services, we present something that stands out and remains in the memories of your guests. (We need 1 week notice.)
Get in touch with us and find out more about what we can offer you and those special VIP guests too!
PANCAKE EVENTS London
Call Us now: +44(0)7423121061
Send an Email: hello@pancakeevents.com